🎄New Year is always associated with the opportunity to start living life in a new way.
We feel that the very fact of a new beginning will give impetus to the implementation of bold and ambitious plans, new relationships, opening a new direction and scaling, maybe even in other countries or even changing the country of residence to more acceptable conditions, improving our comfort level, status in society, new self-identification and self-realization of oneself.
In doing so, we also want to stay safe and maintain what we have achieved so far.
The New Year is akin to those sensations when a person moves from place to place, discovering a new level of this (computer) game. You feel an additional burst of energy, an unusual setting and surroundings provide new opportunities.
You can compare an already understandable environment with one that is not yet known, and this knowledge gives rise to interest.
I would like to compare 2020 and 2021, but uncertainty lies ahead.
Interest in life through knowledge is probably the most exciting thing in a person's life.
After all, having been born once, we begin to cognize this world and the more and richer we live our life, the more we learn and the richer are our sensations, experiences and consciousness.
In fact, our whole life is the knowledge of the world, both our internal and ext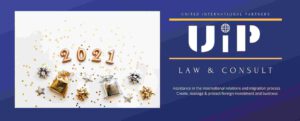 ernal with all its events, turning points, surprises, problems, successes and failures, wealth and asceticism, luxury and moderation, sadness and delight.
This is life, and we know it.
And a successful life itself is impossible without knowledge of it, that is, knowledge itself is an instrument of life.
Everything in the world is interconnected.
It is great that we have time to think about it and once again realize that the very fact that each of us has such an opportunity is precisely the very great HAPPINESS.
Therefore, we congratulate you on what you have learned in 2020 and on what awaits us in the New Year 2021, namely, on the continuing knowledge of this diversity of the World.
Happy New Year, Happy New Happiness! 🎉
#newyear
#happiness
#happinesshave
#happiness